How Can Real Estate Investors Benefit from Home Inspections?
Flipping houses takes skill, creativity, and a lot of patience. Perhaps one of the trickiest parts to navigate when flipping houses comes after all the flipping is over–selling the house. Real estate flippers work with the goal to resell in mind, but negotiating prices with buyers, especially for a property that just went under major renovation, can prove difficult.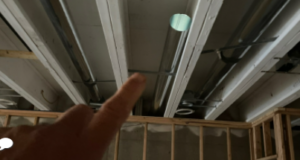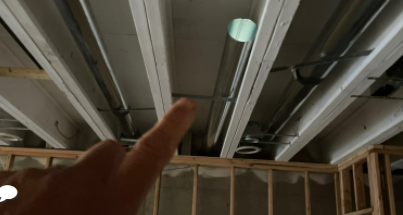 One of the best ways for flippers to have guaranteed success in selling their homes is to have a pre-listing inspection performed by a professional before putting the house on the market. Four key benefits to a pre-listing inspection include:
Recognizing or eliminating selling difficulty based on hidden damage or issues

. Most selling problems aren't from cosmetic problems, but from problems discovered in the structure, foundation, or systems (plumbing, electrical, etc) in a home. A pre-listing inspection can prevent you from having to lower a selling price. 
Addressing issues on your own terms.

When you know of damage to the house before buyers do, you can take charge of how to fix issues before the house goes on the market. If a buyer notices an issue, they might want more credit for it in the listing price than it actually takes to resolve the problem. Plus, typically if a buyer sees one thing wrong, they will assume there are more issues, which impacts offers. 
Honest evaluations of the house and relationships with inspection companies.

Hiring a home inspector before purchasing a home gives you an honest evaluation of what you're getting into. Hire an inspector again after the flip is complete (before you list the home), can help ensure optimal selling practices and reduce potential issues that could come up during U&O or through a buyer's inspection. Developing relationships with a home inspection company builds rapport and helps them understand your individual needs as a flipper, taking a lot of stress out of flipping in the long run.
Confidence in your abilities and credibility as a brand.

Pre-sale inspection verifies all the work done on your house is up to code. And while some people think an inspection is the responsibility of the buyer, a pre-inspected, damage-free house builds your reputation as a trustworthy seller. It also allows you to maximize the selling price of your flipped home. 
At Musselman Home Inspection, we want to help you make homes the best they can be. Our pre-listing inspection is just one of the many services we offer to keep homes happy and healthy. If we can help you in any way, feel free to contact us, and we'd be happy to chat with you. 
https://www.musselmanhomeinspection.com/wp-content/uploads/sites/23/2023/09/HOW-CAN-REAL-ESTATE-INVESTORS-BENEFIT-FROM-HOME-INSPECTIONS.jpeg
1200
1800
Jenise
https://d2rvk8nlnecr0s.cloudfront.net/wp-content/uploads/sites/23/2023/03/29143949/MHI_logo_Main_Header-300x130.png
Jenise
2023-09-29 13:57:21
2023-10-02 16:17:17
How Can Real Estate Investors Benefit from Home Inspections?